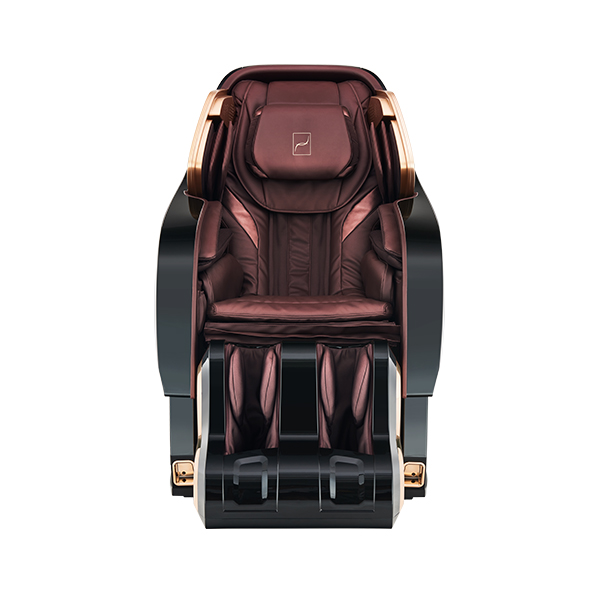 Open Your Inspiration, PHANTOM
PHANTOM is famous for two things: massage rollers that have accurately resembled massage by hands and its design. Classically themed PHANTOM illuminates its surrounding with its sophisticated yet effortless styling. PHANTOM is the embodiment of cutting edge design starting with its captivating exterior to its intellectual interior.
For the ultimate personal massage experience provided by a new generation of state-of-the-art smart massage chairs, PHANTOM is undoubtedly the compelling favorite.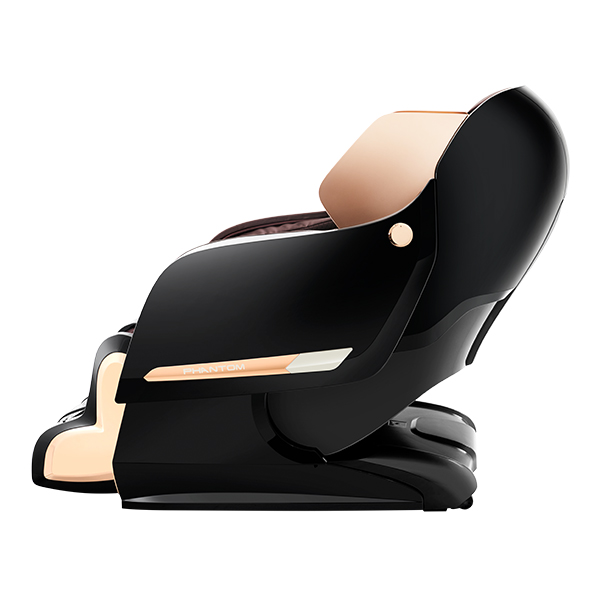 Zero Gravity
With the zero gravity function, offset the effects of gravitational pressure on the body by elevating the feet to be level with the heart. The body is weightlessly positioned at the optimal angle to maximize massage effects and allow the user to reap the benefits.
Zero Wall
Our phenomenal zero wall function increases space efficiency by decreasing space used. Installed with smart technology solutions that automatically slides the chair forward when reclined, zero wall saves users the trouble of not having to allocate extra space behind the chair.
Heating
Reaching comfortable heating levels, let warmth radiate throughout the body with the incredible back and rear heating function.
Auto Leg Adjust
Responsive sensors placed in the heel of the foot unit measure the leg length and automatically adjust the leg rest according to the height of the user. PHANTOM's auto leg extend functions is also manually adjustable through controller settings to provide another level of convenience for the user.
Shoulder Airbag Massage
Six airbags compression massage the shoulders to relieve fatique and soreness.
Ergonomic Hand Massage
Magnetic acupressure airpads administer moderate compression massages to the hands. Targeted specifically at crucial acupressure points to gradually relieve body pain and ease the body into pleasurable comfort.
Bluetooth Connectivity
Customize every massage experience with Bluetooth connectivity. Listen to your personal playlist while receiving a massage custom-tailored just for your needs. Make the experience yours with Bluetooth connectivity.
S & L Frame
The extremely long S&L frame reaches the entirety of the back to even the under thigh area. With the longest massage range, the S&L frame delivers an unforgettable, thorough massage by embracing even the untouched areas of the body
Features
Zero gravity, Ergonomic frame, Auto Massage Indicator, Zero Wall, Auto Massage Modes, Full Body Massage, Hands/Arms/Shoulders Massage, Auto Leg Adjust, Sole Reflexology Rollers, Bluetooth Connectivity, Hand Acupressure Pad, Language, Stereo Speakers, Zipper Upholstery, Heating
15 AUTO PROGRAM
Golf
Recovery
Examinee
Extend
Hip-up
Sleep
Refresh
Upper Auto
Lower Auto
Growth
Care
Brain Meditation
Brain Concentration
Elderly
Shoulder/Neck
| | | | |
| --- | --- | --- | --- |
| Reclining Angle | : 115~170 degree (stepless electric) | Rolling | : Foot sole |
| Low part Angle | : 0~90 degree (stepless electric) | Massage Ball | : back / Buttocks |
| Rating Voltage | : 240V / 50Hz | Programmes | : 15 auto programmes |
| Rubbing Rate | : min 21 ~ max 38 (per minute) | Weight | : 142 kg |
| Tapping Rate | : min 320 ~ max 560 (per minute) | Cover | : Synthetic Leather |
| Temperature | : max 60 Celsius degree | Size (laid) | : 175(L) x 88(W) x 88(H) |
| Timer | : 10 / 20 / 30 minutes | Size (standing) | : 154(L) x 88(W) x 120(H) |
| Airbag | : shoulder / arm / waist / hips / calf | General Title | : Electric massage |
Customer Awareness
If any of the following conditions exist please let us know before purchase:
People who has Osteopenia, or has suffering from osteoporosis.
People who has heart disease.
People who is carrying electronic medical equipment.
People who get pregnant.